Our Sustainable Development Goals
As a renewable energy pioneer, with close to 20 years in business, we have been part of shaping the industry and have continuously refined our model through multiple projects across several markets and technologies.


2030 Agenda for Sustainable Development

By aggregating our knowledge and insights into our business model, we deliver work at market-leading speed and quality. Our model ensures solutions that truly work and make a significant contribution to our customers and society at large. We aim to deliver and contribute to the 2030 Agenda for Sustainable Development which was Adopted by all United Nations Member States in 2015.
Our greatest focus is on SDGs 7, 9, 13 and 15, as these have a clear link to our core operations and mission to accelerating access to renewable energy, but we contribute to some extent to most of the SDG's.
Science Based Target initiative
OX2 has committed to reducing absolute scope 1 and 2 emissions by 42% by 2030 and to measure and reduce Scope 3 emissions.
The SBTi is a partnership between CDP, the United Nations Global Compact, World Resources Institute (WRI) and the World Wide Fund for Nature (WWF) that drives ambitious corporate climate action by enabling companies to set science-based greenhouse gas emissions reduction targets. Find a list of companies taking action on the SBTi website.
Sustainable Development Goals
GOAL 7: Sustainable energy for all
OX2 helps to reduce the use of fossil energy by supplying renewable energy on a large scale. We are striving to increase the share of renewable energy in the global energy mix, in line with SDG 7.2. To date, the company has supplied over 3.2 GW of wind power in Europe.
GOAL 9: Sustainable industry, infrastructure and innovation
The expansion of renewable energy leads to improvements in regional and local electricity grids and roads, which contributes to human well-being, local economic development and jobs – in line with SDG 9.1.
GOAL 13: Combat climate change
OX2 is working to increase awareness and capacity in order to limit climate change in line with SDG 13.3. The future annual generation of renewable energy from construction in progress in 2021 is approximately 750 GWh. This is equivalent to the annual electricity consumption of around 150,000 households*.
*Based on annual electricity consumption equivalent to 5,000 KWh per household.
GOAL 15: Ecosystems and biodiversity
We strive to protect ecosystems and maintain biodiversity in line with SDG 15.1 and 15.5. Among other things, OX2 works to prevent and reduce all kinds of pollution from land-based activities and to reduce the destruction of natural habitats. We have long worked to reduce its negative impact on nature and is now taking decisive action towards the goal of nature-positive wind and solar farms by 2030.
UN Global Compact
In order to provide a clear manifestation of the importance of working towards collective global sustainability goals, OX2 supports the ten principles of the UN Global Compact in the areas of Human Rights, Labour Rights, Environment and Anti-corruption.
In our Annual and Sustainability Report, we describe our actions to continually improve the integration of the Global Compact and its principles into our business strategy, culture, and daily operations.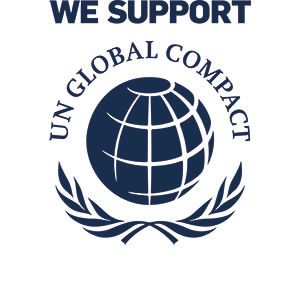 Sustainability reporting
We report annually on the progress of our sustainability work.