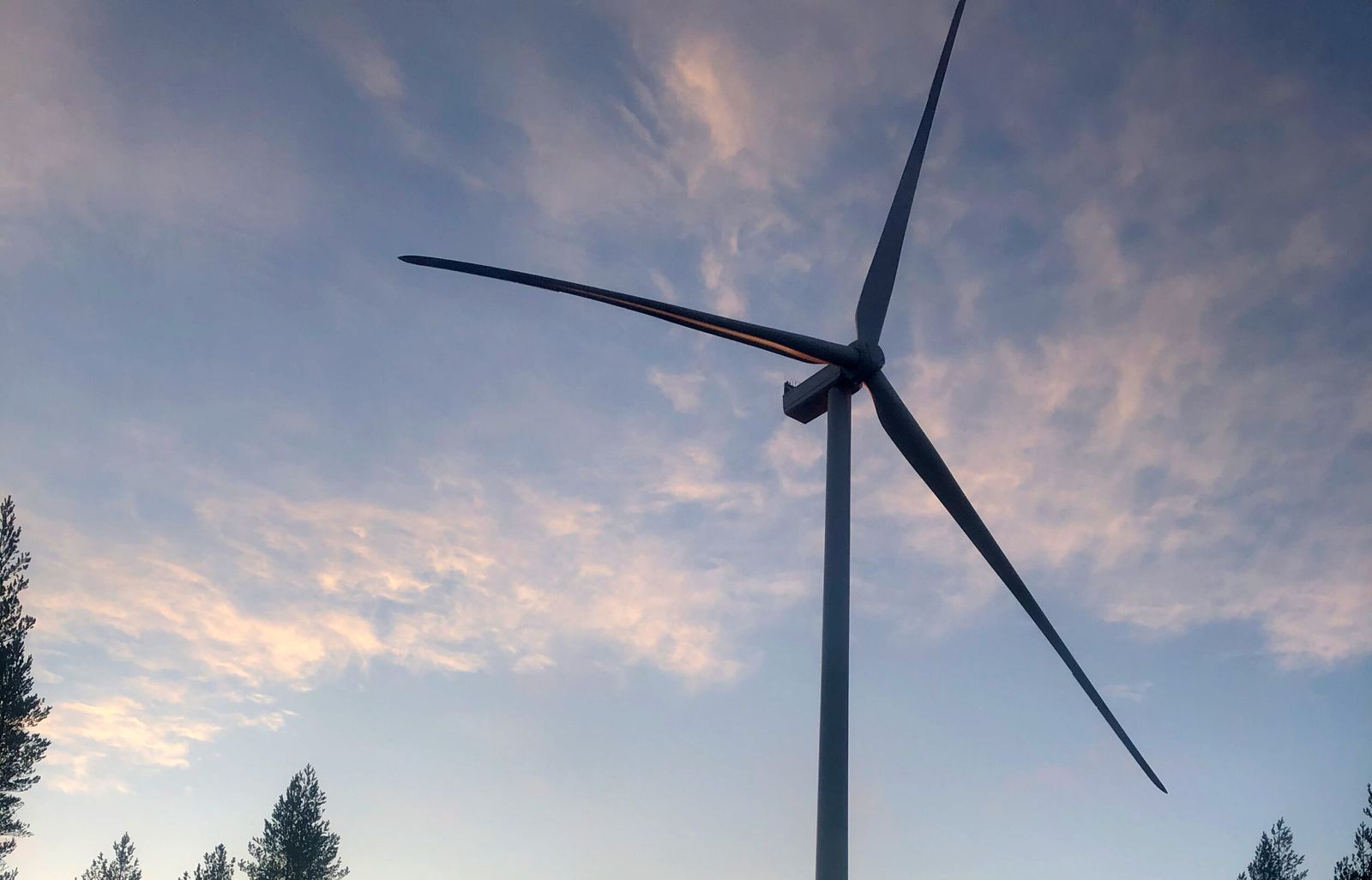 Onshore wind power
Ribäcken
Maalahti, Finland
Phase

In operation

Location

Maalahti

Commissioned

2020

Production

80 GWh
About the project
The Ribäcken wind farm is located in the municipality of Maalahti, Finland.
The wind farm consists of 5 wind turbines with a maximum height of 200 meters. The total capacity of the wind turbines is 30 MW, and the estimated annual production of the wind farm is 80 GWh which is equivalent to the annual electricity consumption of about 16,000 households (5,000 kWh/household).
The Ribäcken wind farm is part of the Castle wind power project carried out for IKEA Finland. In addition to Ribäcken, the project includes the wind farms of Långmossa, Ponsivuori and Verhonkulma. Construction of the Ribäcken wind farm began in spring 2019 and the wind farm was handed over to IKEA in September 2020.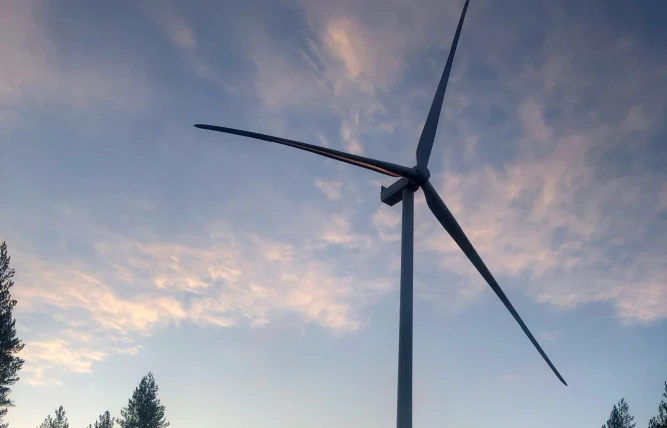 Key facts
Project key facts
Technology

Onshore wind power

Phase

In operation

Location

Maalahti

Number of turbines

5

Height

200 m

Commissioned

2020

Production

80 GWh

Owner

IKEA Finland

Supplier

Nordex
Documents
Project documents
Sustainability
Sustainability
OX2 and our suppliers are guests in the local communities. For us, is extremely important to create dialogue with and show respect for the people who live and work in the local area. This includes transparent communication, creating local jobs, business sector development or financial grants through community funds or property tax, depending on the market and conditions in the area.
The expansion of renewable energy should not come at the expense of nature and it is not enough for us to mitigate climate change. We have long worked to minimize our negative impact on nature and are now taking decisive action towards our goal of nature-positive wind and solar farms by 2030.
Our projects are sustainable by design, from early planning to construction and management.
Accessibility
Accessibility
It is possible to hike, hunt, or pick berries and mushrooms in the wind farm area, with respect to the area's warning signs and prevailing weather conditions. Caution should be observed in certain weather conditions. It is unsafe to be near the wind turbines during thunderstorms and when there is a risk of ice or snow falling from the wind turbines. Therefore, please pay attention to the local weather conditions. Ice accumulation on wind turbines occurs at temperatures just above 0 °C and colder, especially during snowfall or when the turbine is covered with fog or clouds. A safety distance of at least 350 m should be maintained to each wind turbine during these conditions.
Do you want to know more?
Project contacts for Ribäcken
2020
17 Sep 2020, 05:00 | Tiedotteet
2018
23 Oct 2018, 09:00 | Tiedotteet