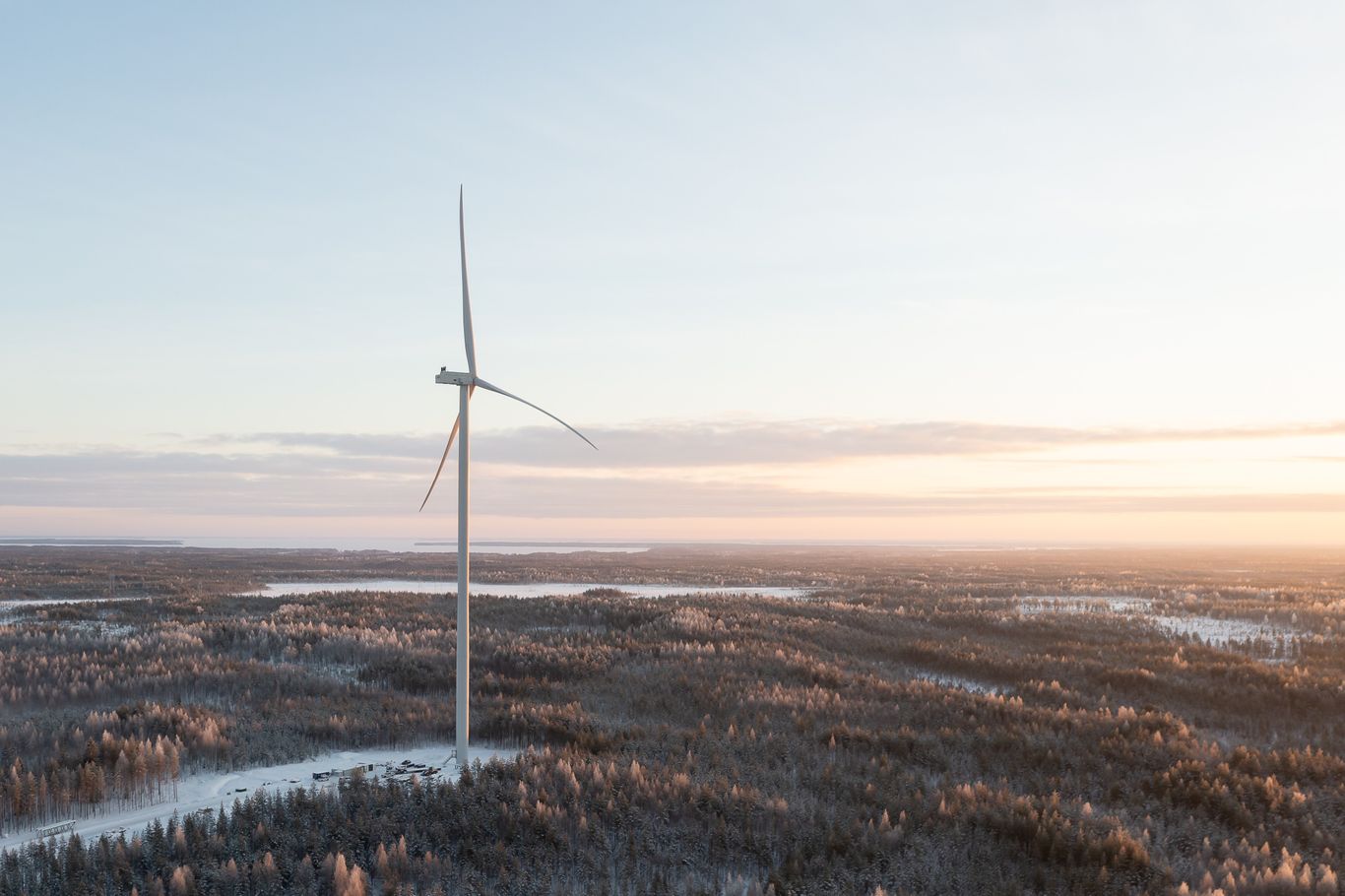 Onshore wind power
Ånglarna
Falun, Sweden
Phase

Under construction

Location

Falun

Production

315-355 GWh
About the project
The Ånglarna wind farm will consist of 18 turbines and is situated in the county of Falun in Sweden. OX2 acquired the project rights in May 2019 and the project was fully permitted in February this year. Construction will start in the fourth quarter of 2023 and commissioning is planned for the end of 2026. The annual production from the wind farm is estimated to about 346 GWh, which corresponds to the annual electricity consumption of 15,000 households.
More information about the project can be found in Swedish
Key facts
Project key facts
Technology

Onshore wind power

Phase

Under construction

Location

Falun

Height

220 m

Plants

Max 18

Production

315-355 GWh
Sustainability
Sustainability
OX2 and our suppliers are guests in the local communities. For us, it is extremely important to create dialogue with and show respect for the people who live and work in the local area. This includes transparent communication, creating local jobs, business sector development or financial grants through community funds or property tax, depending on the market and conditions in the area.
The expansion of renewable energy should not come at the expense of nature, and it is not enough for us to mitigate climate change. We have long worked to minimize our negative impact on nature and are now taking decisive action towards our goal of nature-positive wind and solar farms by 2030.
Our projects are sustainable by design, from early planning to construction and management.
Grievance reporting
Grievance reporting
OX2 adheres to high ethical standards and policies in all its operations. For OX2, there is zero tolerance for bullying, discrimination, or any malpractice in the workplace.
We provide people working in OX2's projects the opportunity to file grievances related to OX2's projects and work environment. The grievances can be filed either anonymously via a mailbox on each project's construction site, or via the email address on this page. All grievances are handled confidentially.
Click the link below to submit your grievance or email it to grievancereport@ox2.com. All emails are processed confidentially by OX2. The person using this address to file their grievance will receive feedback about the case and information on how the issue is proposed to be handled.
Submit your complaint about social and organisational work environment (mail)
Samarbetspartners
I projektet kommer vi och våra huvudentreprenörer behöva hjälp av lokala krafter. Det kan röra sig om allt från städning, catering och logi till däckreparationer och entreprenadmaskiner. Om ni är intresserade av att hjälpa till får ni gärna skicka information via e-post till oss. Se kontaktuppgifter längst ner på sidan.
Observera att OX2 inte kan påverka val av underentreprenörer, men vi hjälper mer än gärna till att förmedla kontakt och sprida information så att så många lokala entreprenörer som möjligt kan bli involverade i projektet.
Projekt Ånglarna finns med på den digitala plattformen Leverantörsnod DalaVindkraft där du som har företag kan registrera dig för att erbjuda varor och tjänster till oss som bygger vindkraft i Dalarna.
Projektets bidrag till lokalsamhället
Bygdepengen från vindpark Ånglarna kommer att vara 360 000 kr/år, där vindparkens ägare och Svärdsjö-Svartnäs Besparingsskog står för 50 procent var. Svärdsjö Intresseförening kommer att vara mottagare av bygdepengen och den kommer att betalas ut årligen under vindparkens livslängd (ca 45 år) i enlighet med ett avtal som upprättats med föreningen. Pengarna ska användas till främjande av projekt eller gemensamma anläggningar som är positiva för utvecklingen i hela Svärdsjöbygden.
Biologisk mångfald
Som en del av vindkraftsprojektet kommer OX2 att genomföra åtgärder som är positiva för områdets biologiska mångfald. Just nu arbetar vi tillsammans med markägaren med att identifiera lämpliga åtgärder för att gynna hotade arter, skogliga miljöer och vattenmiljöer. Vi vill gärna komma i kontakt med både föreningar och individer som kan bidra med kunskap eller engagemang till arbetet med biologisk mångfald. Kontakta oss gärna om du vill bidra.
Do you want to know more?
Project contacts for Ånglarna