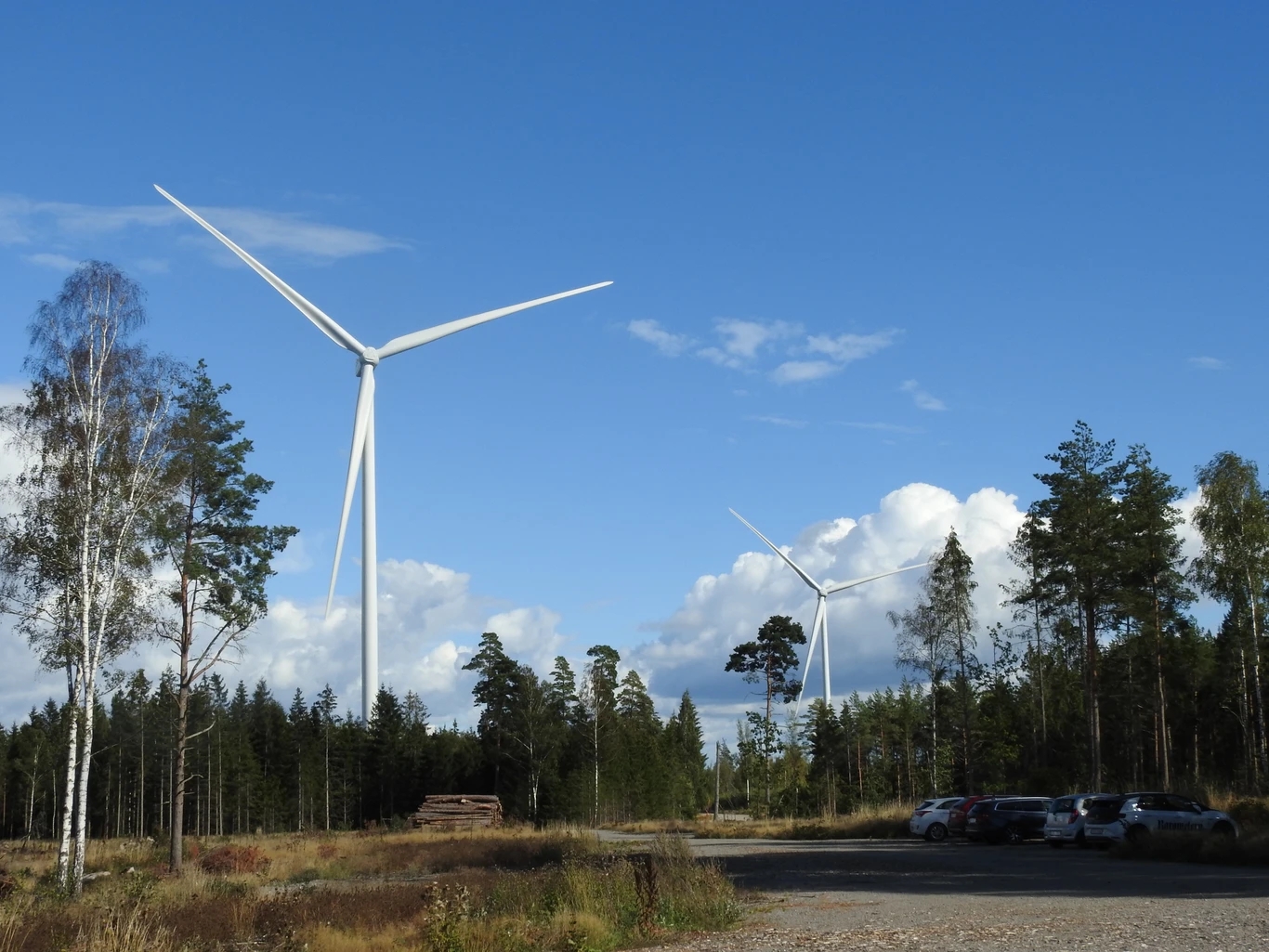 Onshore wind power
Karskruv
Uppvidinge, Sweden
Phase

Under construction

Location

Uppvidinge

Commissioned

2023

Production

290 GWh
About the project
The planned wind farm Karskruv is located in Uppvidinge municipality in the eastern part of Kronoberg County, Sweden.
Click here for more info (in Swedish)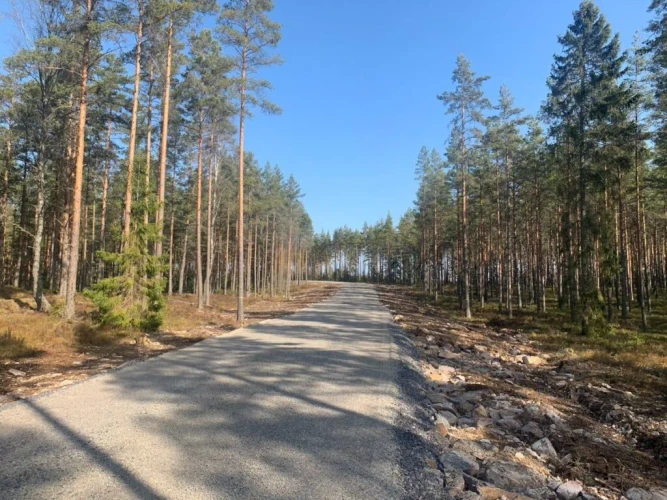 Key facts
Project key facts
Technology

Onshore wind power

Phase

Under construction

Location

Uppvidinge

Number of turbines

20 V150

Height

191

Commissioned

2023

Production

290 GWh

Owner

Orrön Energy

Supplier

Vestas
Tillgänglighet och säkerhet
Under projektets byggtid kommer området att vara en byggarbetsplats. Av säkerhetsskäl är det inte tillåtet att vistas i närheten av pågående arbete, till exempel kommer sprängning att utföras i området. Skyltar med information och regler för byggarbetsplatsen finns vid infarterna till området. Om ni är osäkra på var arbete pågår går det bra att kontakta oss och fråga.
Vi är tacksamma om ni minimerar ert nyttjande av området och vägarna i närheten av projektområdet under byggperioden. Om ni planerar avverkning som kan påverka oss får ni gärna ta kontakt för samordning.
Samarbetspartners
Vår kontrakterade anläggningsentreprenör är Kanonaden Entreprenad AB och vindkraftverken kommer att levereras av Vestas.
I projektet kommer vi och våra huvudentreprenörer behöva hjälp av lokala krafter. Det kan röra sig om allt från städning, catering och logi till däckreparationer och entreprenadmaskiner. Om ni är intresserade av att hjälpa till får ni gärna skicka information via e-post till oss. Vår ambition är att samla allt i en lista som vi delar med våra huvudentreprenörer.
Observera att OX2 inte kan påverka val av underentreprenörer, men vi hjälper mer än gärna till att förmedla kontakt och sprida information så att så många lokala entreprenörer som möjligt kan bli involverade i projektet.
Vindparken kommer att anslutas till E.ON:s nya transformatorstation i nordöstra delen av projektområdet via markförlagda kablar från vindkraftverken.
Bygdepeng
Bygdepengen på totalt 200 000 kr/år kommer att betalas ut i enlighet med ett avtal som upprättats med några lokala föreningar som har möjlighet att tillsätta styrelserepresentanter. Pengarna ska användas till främjande av projekt eller gemensamma anläggningar som är positiva för utvecklingen i bygden.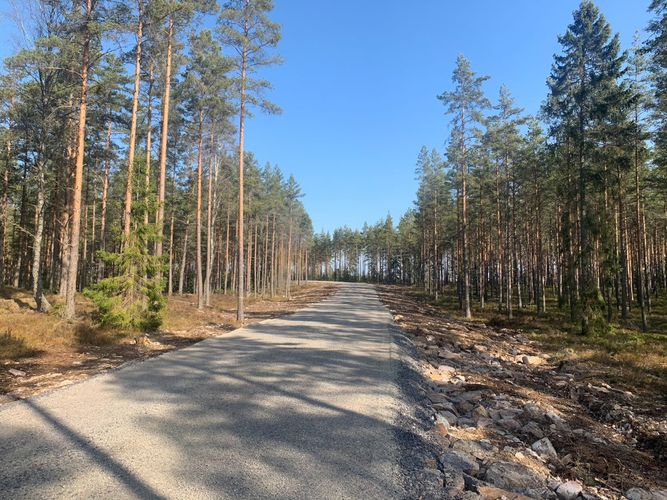 Mars 2022. Nybyggd väg i södra delen av Karskruv vindpark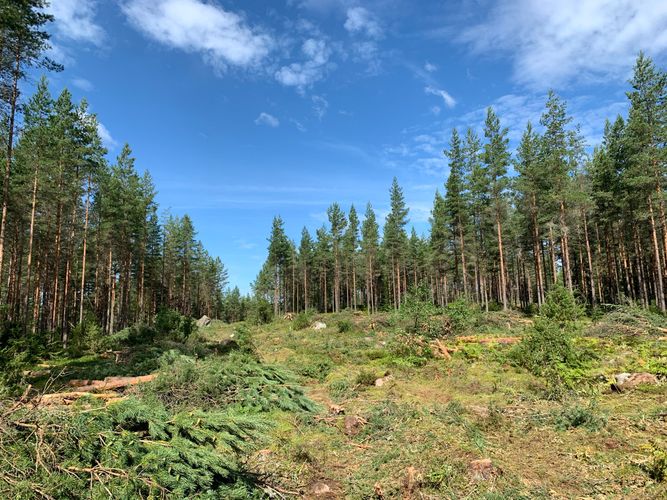 Avverkat för vägbygge Karskruv.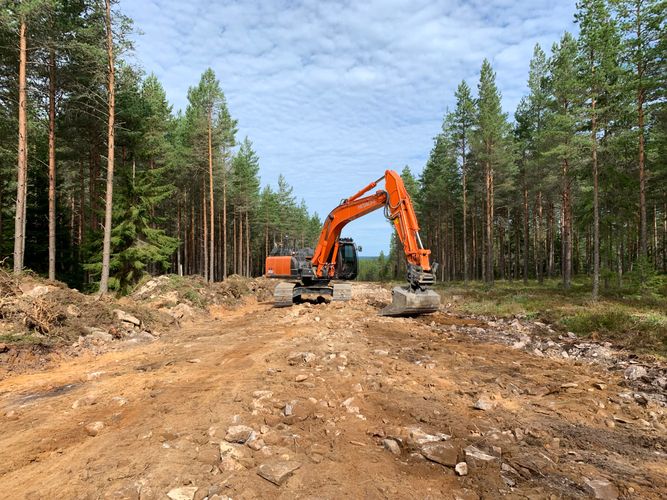 Vägbygge Karskruv.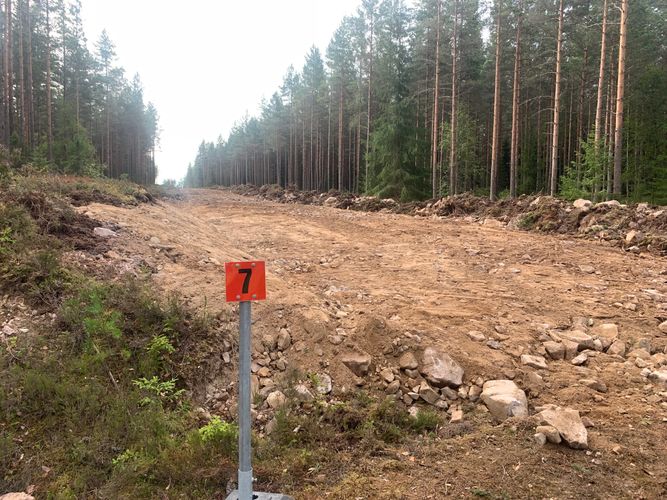 Vägbygge Karskruv.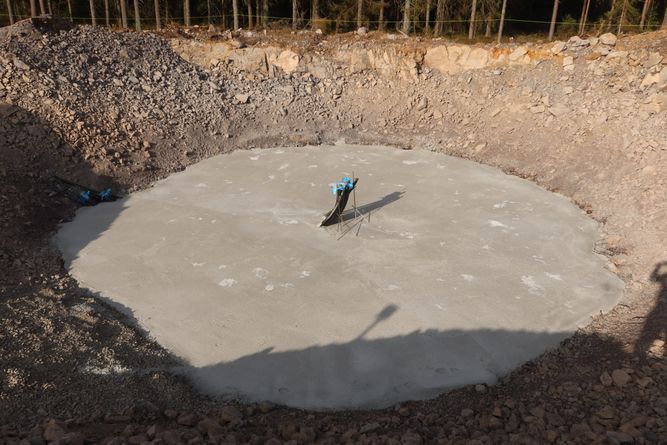 Mars 2022. Färdig avjämningsgjutning fundament.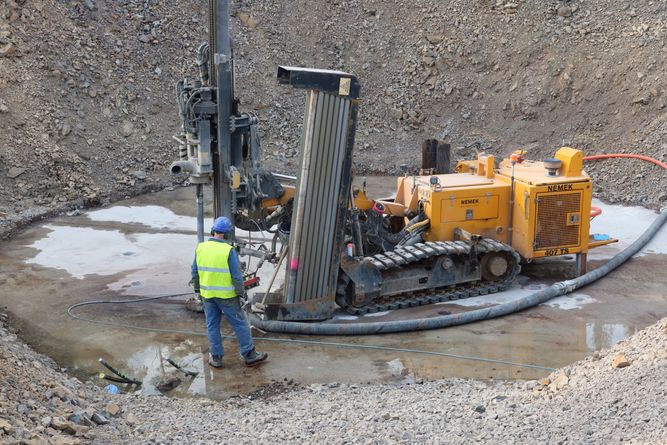 Mars 2022. Borrning för bergstag fundament.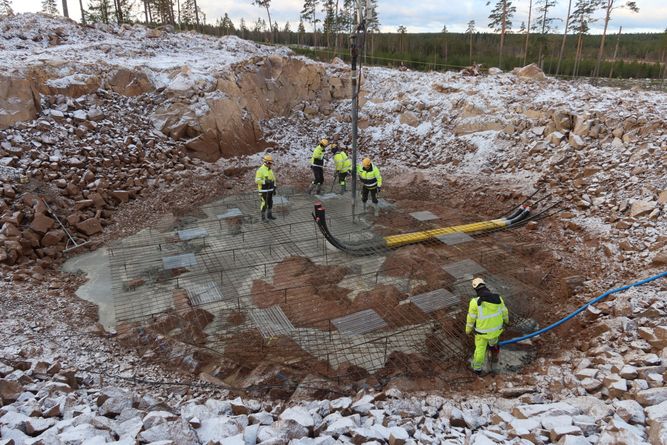 April 2022. Avjämningsgjutning fundament.
Do you want to know more?
Project contacts for Karskruv