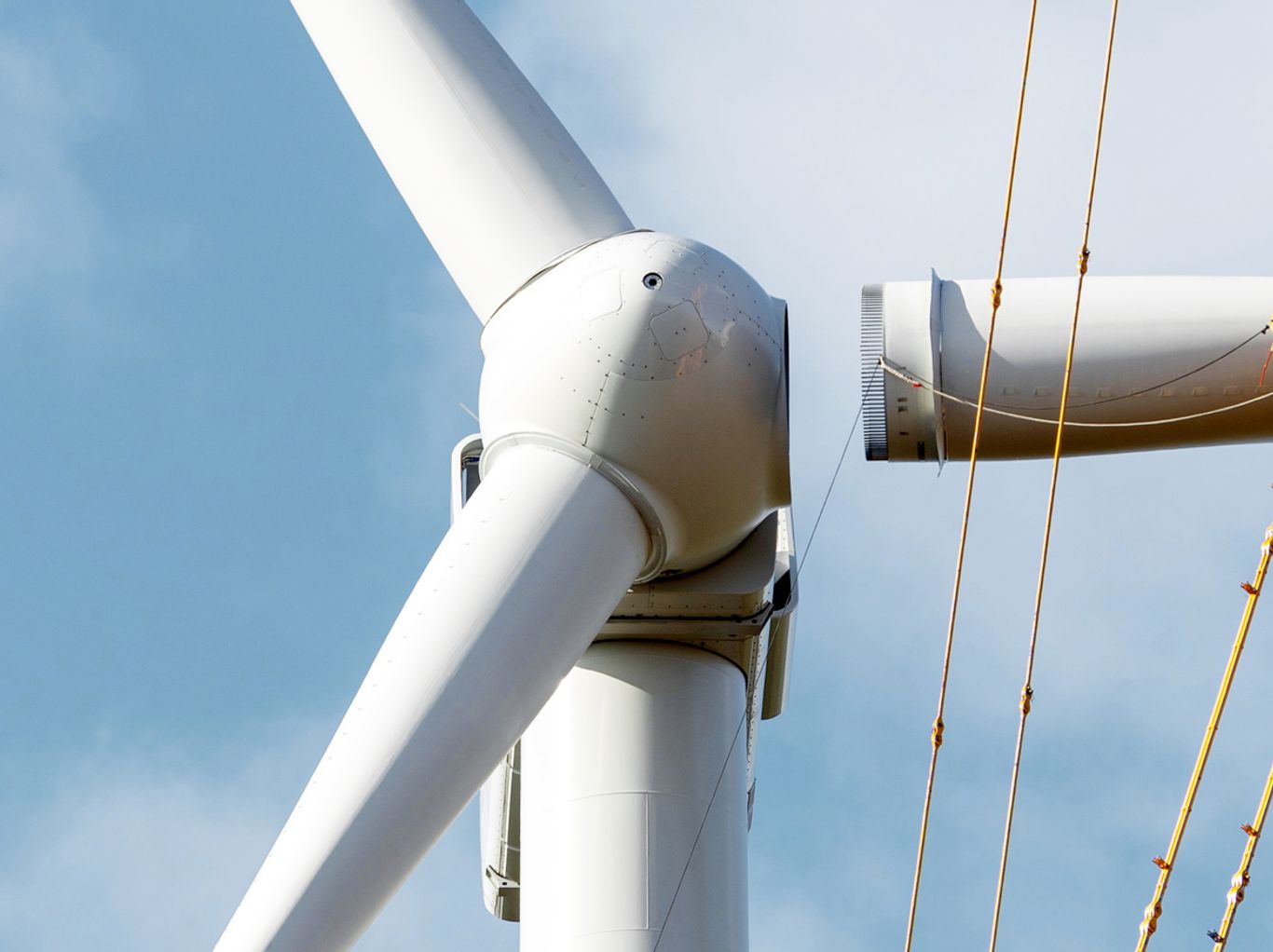 Onshore wind power
Lestijärvi
Lestijärvi, Finland
Phase

Under construction

Location

Lestijärvi

Production

1,3 TWh
About the project
The Lestijärvi wind power project is located in the municipality of Lestijärvi, Finland.
The wind farm will consist of 69 wind turbines with a total capacity of 455,4 MW. The maximum height of the turbines will be 240 meters. The estimated annual production of the wind farm is over 1.3 TWh which is equivalent to the annual electricity consumption of about 280,000 households (5,000 kWh/household).
The construction of the Lestijärvi wind farm started in November 2021. The wind farm is scheduled to be completed by the end of 2024 and starts operating early 2025. Once completed, the wind farm will be handed over to its owners Kymppivoima, Oulun Energia and Kuopion Energia. OX2 will be responsible for the technical and commercial management of the wind farm after construction.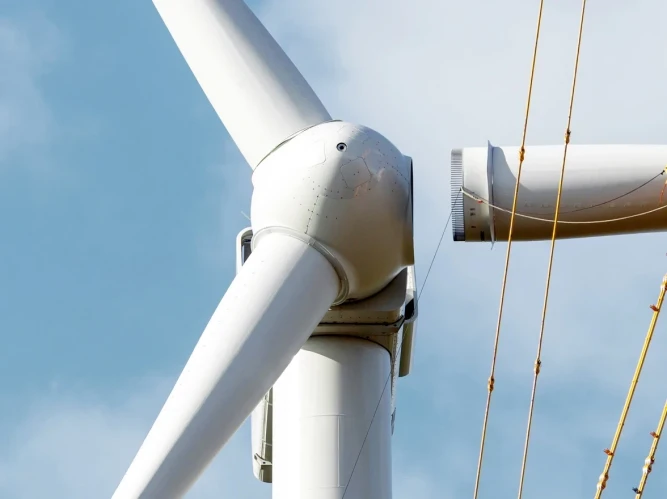 Key facts
Project key facts
Technology

Onshore wind power

Phase

Under construction

Location

Lestijärvi

Number of turbines

69

Height

240 m

Production

1,3 TWh
Sustainability
Sustainability
OX2 and our suppliers are guests in the local communities. For us, is extremely important to create dialogue with and show respect for the people who live and work in the local area. This includes transparent communication, creating local jobs, business sector development or financial grants through community funds or property tax, depending on the market and conditions in the area.
The expansion of renewable energy should not come at the expense of nature and it is not enough for us to mitigate climate change. We have long worked to minimize our negative impact on nature and are now taking decisive action towards our goal of nature-positive wind and solar farms by 2030.
Our projects are sustainable by design, from early planning to construction and management.
Timeplan
Timeplan
December 2024
Estimated completion of the wind park
June 2024
The comissioning phase of the wind turbines begins
January 2024
The installation of the wind turbines begins
May 2022
The strart of the construction work was celebrated in the project area
November 2021
The investment decision to build the wind farm was made and the construction work started
February 2021
OX2 acquired the project rights of Lestijärvi wind power project from YIT
Grievance reporting
Grievance reporting
OX2 adheres to high ethical standards and policies in all its operations. For OX2, there is zero tolerance for bullying, discrimination, or any malpractice in the workplace.
We provide people working in OX2's projects the opportunity to file grievances related to OX2's projects and work environment. The grievances can be filed either anonymously via a mailbox on each project's construction site, or via the email address on this page. All grievances are handled confidentially.
Click the link below to submit your grievance or email it to grievancereport@ox2.com. All emails are processed confidentially by OX2. The person using this address to file their grievance will receive feedback about the case and information on how the issue is proposed to be handled.
Submit your complaint about social and organisational work environment (mail)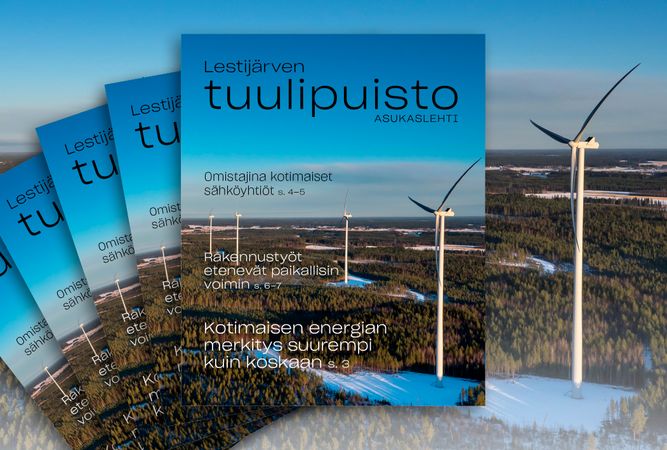 Lestijärven tuuipuiston asukaslehti
Lestijärven tuulipuiston asukaslehti kertoo hankkeen tuoreimmat kuulumiset, tekee tutuksi hankkeessa työskenteleviä henkilöitä ja yrityksiä sekä tarjoaa tietoa tuulivoimasta. Lehti on jaettu painettuna alueen koteihin ja lehden digiversioon voit tutustua alla olevista linkistä.
Lestijärven tuulipuiston asukaslehti, kevät 2022
Hankkeen avoimet ovet Saluuna Parilassa 12.10.!
Onko sinulla kysyttävää hankkeesta tai haluaisitko tulla juttelemaan vapaamuotoisesti työmaajohdon kanssa?
Järjestämme hankkeessa kerran kuussa kaikille avoimen kahvitilaisuuden. Seuraava tilaisuus on torstaina 12.10. klo 17.30–18.30. Tilaisuus pidetään ravintola Saluuna-Parilassa osoitteessa Lestintie 53, 69440 Lestijärvi.
Lämpimästi tervetuloa mukaan!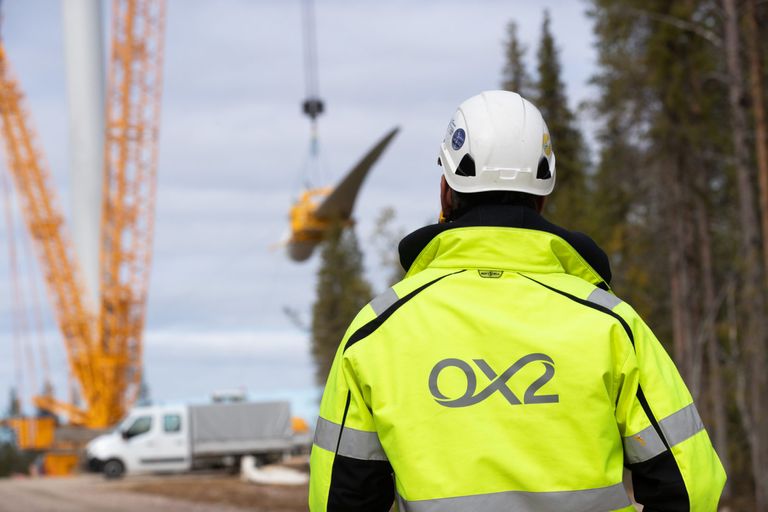 Do you want to know more?
Project contacts for Lestijärvi