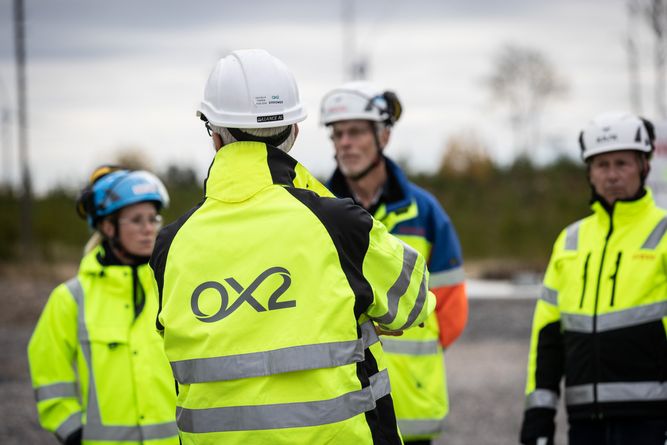 Unite with us to accelerate the access to renewable energy
Make a lasting impact.
Use your skills to power the great shift.
We are a knowledge-based organization and we strive to have a corporate culture based on a common set of values and an empowering leadership philosophy.
Place yourself at the centre of the great shift
At OX2, you work for a professional and ambitious company committed to accelerating access to renewable energy to speed up the phase-out of fossil fuels.
Be empowered to make an impact
No matter your skill set, at OX2 we empower you to take action, giving you the freedom and accountability to make great things happen.
Collaborate with true experts
We are multi-specialists to the core, offering a dynamic and inspiring workplace and enabling seamless, cross-functional collaboration to achieve optimal results.
Experience multi-dimensional growth
We embrace holistic growth, offering you the tools to excel by combining personal and professional development.
Are you the one?
Have a look at our current job openings and send us an application
if you believe you are the one we are missing.
| Job position | Department | City | Country |
| --- | --- | --- | --- |
We're afraid there are currently no open positions in the department or geography you have chosen. Please connect with us if you want to be among the first to know when a job that matches your preferences becomes available.
Connect with us